How to Write an Invoice for Freelance Work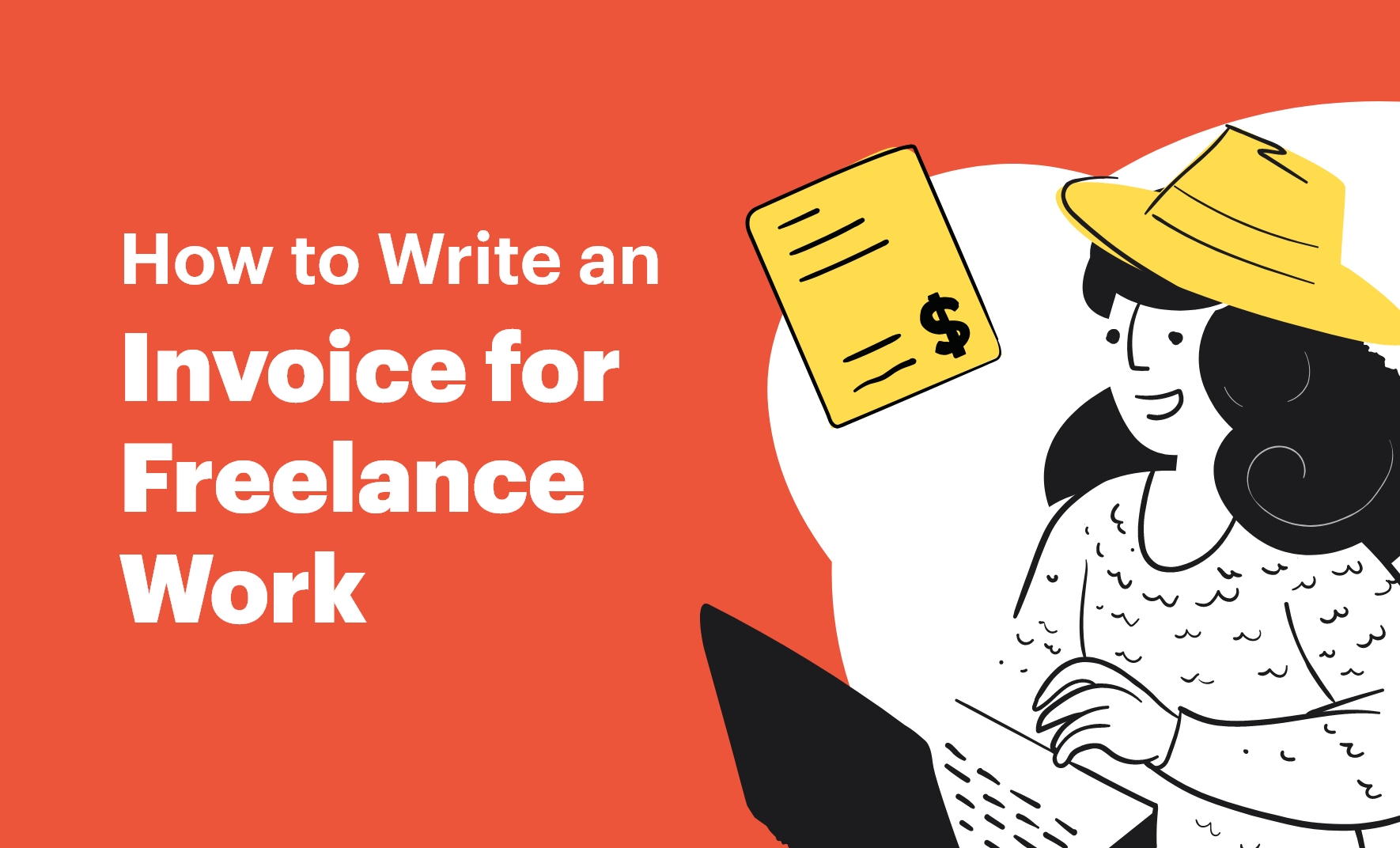 If you are already a freelancer or thinking of starting out on that journey, Invoicing is something that you are going to need in order to fulfill the functions of your business. It's neither glamorous nor exciting but it is essential. It's given that your invoice will need to follow certain rules and include specific information but it's also important that it looks clear and professional. After all your invoice represents your business and therefore you and as such it is another step in leaving the client the feeling that he has been working with a responsible and professional freelancer.
What is an Invoice?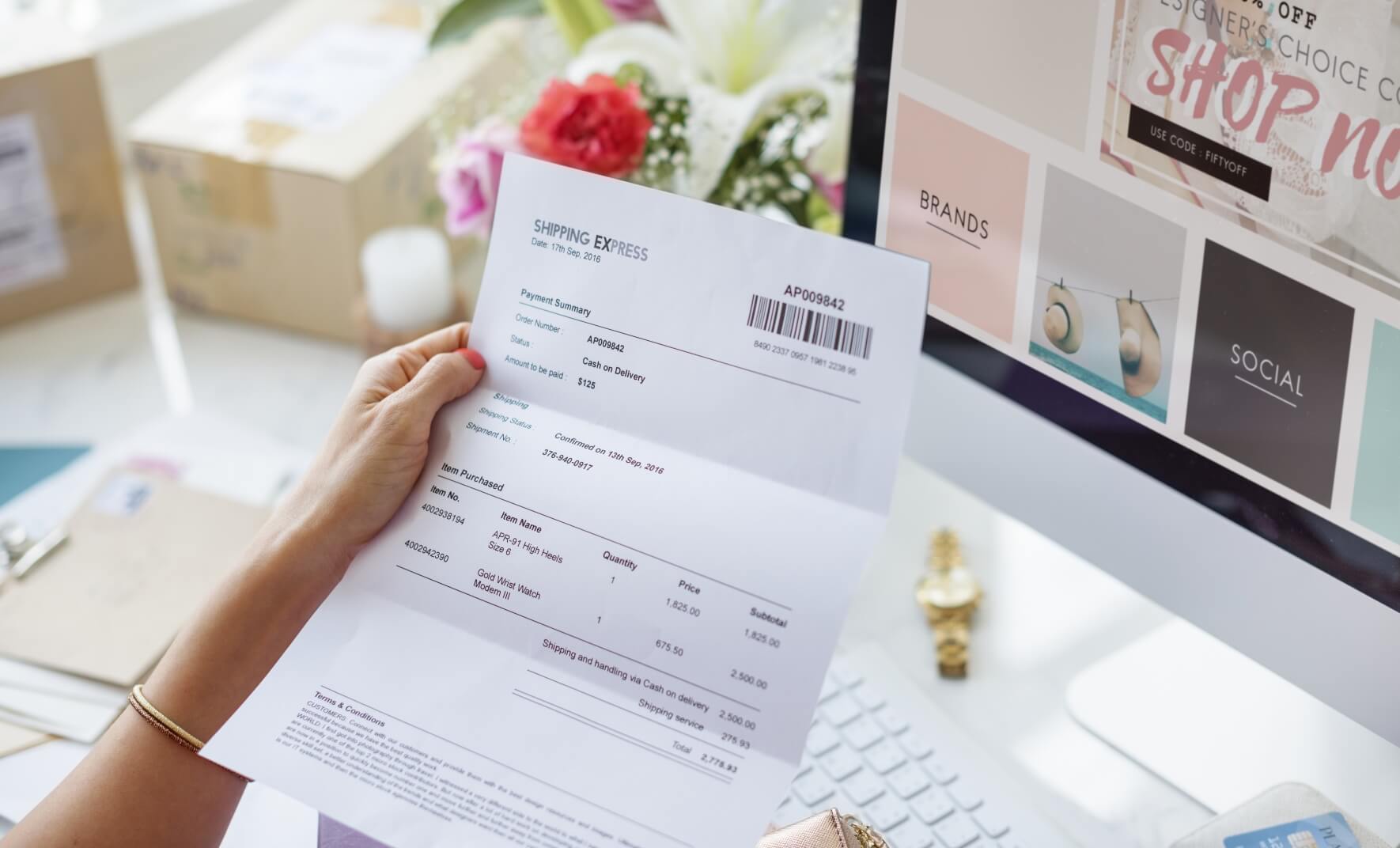 Your invoice is a document usually sent on project completion that requests payment for your services. As a record of the transaction, it is a breakdown of services or products provided and lists key information such as payment due date, payment terms, and costs charged. An invoice helps you get paid. The invoice is also an essential part of your own internal accountancy and audits.
How to Create an Invoice
Scratch – develop your own invoice
Templates – there are numerous templates available online for download (many of them are free)
Microsoft Office – provides various templates in Word and Excel
Online Generators – sites such as Freshbooks, InvoiceSimple, and Freeinvoicebuilder
Applications – some more general software such as Kitchenapp, provide invoicing tools alongside communication and file sharing etc.  Allowing you to to work everything through one familiar application.
Why Invoices Need a Professional Look
Firstly, your invoice is a final symbol of your professionalism and your brand, this is not a time to let your standards drop. You need clarity and organization so the client knows exactly what they have got and what they are paying for, as well as when they need to pay.
Secondly, your serves as a reminder to the client of your skills and abilities. It is almost as if you are fulfilling a brief to yourself. An invoice needs to be well designed, to look like a representation of you and the service you have provided. Like your work, it needs to leave a positive impression. Especially for freelancers in creative industries, the invoice links your creative output with a solid business foundation.
Essential Information to Include
For a freelancer creating an invoice, it is important indeed essential you include some critical information. If you are working from a template or generator don't be fooled into thinking that you just have to fill in the blanks. You are going to need to customize the invoice for yourself and not just by adding your branding. Every project you do will be different but make sure that you include all the information from the checklist guide below.
Title: Invoice
Your full name and full contact information – business address, phone number, email, etc
Unique Invoice number
Date of Issue of Invoice
Due Date of Payment
Current Payment Terms and Status
Services Description
Subtotal of all cost breakdowns
The total amount charged, including applicable tax, in bold
Thanks (in the footer)
Optional Information to Include Depending On Type of Work
Depending on the project and nature of the work, you should consider adding extra information as relevant. For example, some jobs are charged by the hour, others as a flat fee, this will affect your breakdown of services. The client needs to see what they are paying for and how the calculations have been made.
Number of hours worked
Hourly rates
Differentiated breakdown of hourly rates for different tasks (research, coding, meetings, etc)
Breakdown of flat fee calculation
You may also wish to add information such as:
Order number
Additional notes
Discounts offered for prompt payment
Payment Instructions
Tips for Creating a Great Invoice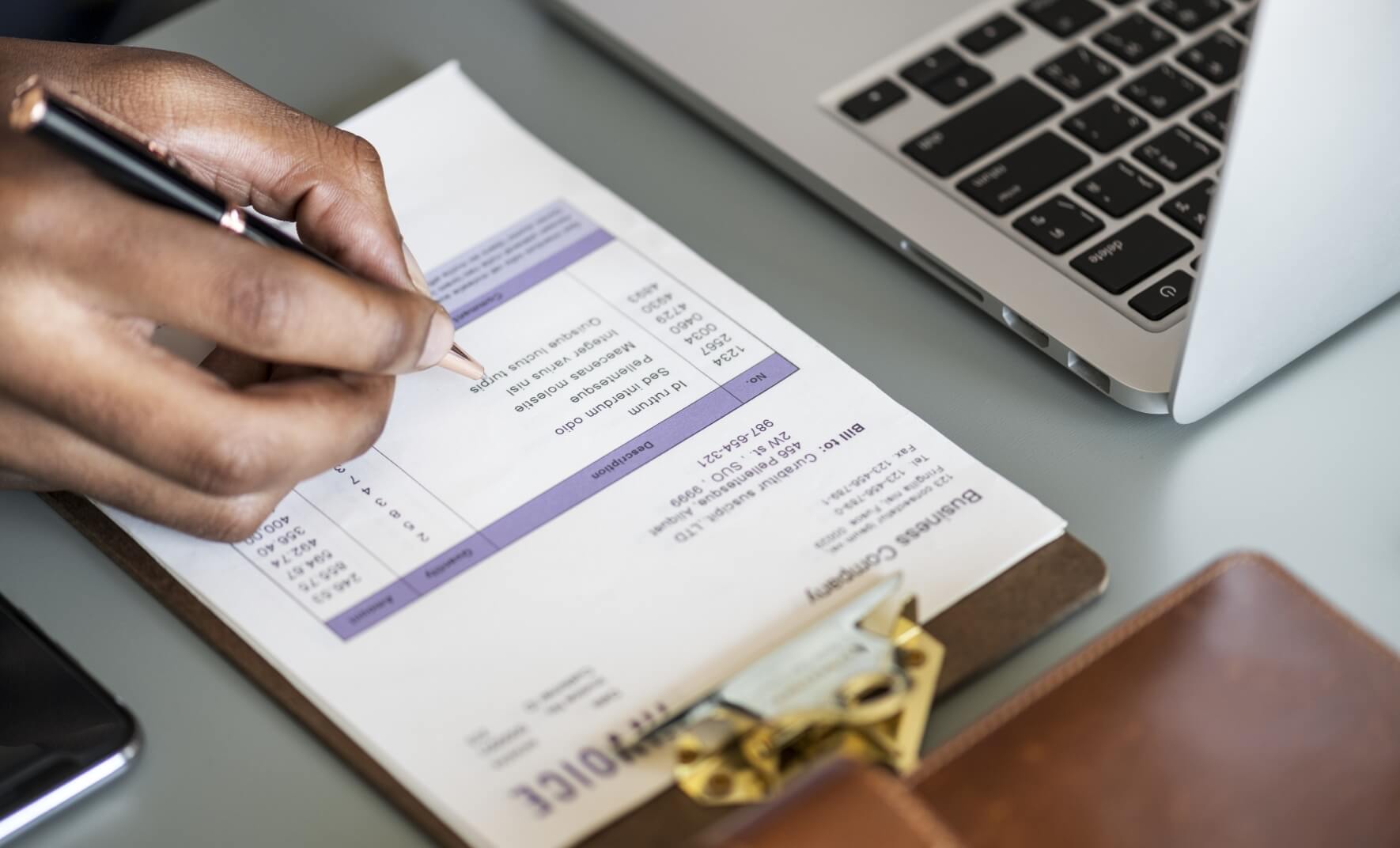 1. Personalize
Whilst your invoice essentially serves your purpose  (getting paid)  there is no reason for it to do only that. It is fine to personalize an invoice as long as you don't distract from the primary focus. It's a good idea to include your logo and other branding in the header. You should use the colors that are associated with your business. You can format it to make it stand out. If you can associate that invoice style with the service you provide, even better.
2. Include the Appropriate Information on your Invoice
As long as you follow the guide to what is essential on the invoice, then you're good to go, right? In general terms, yes. But you should consider adapting this information for different clients. Clients want to feel special too, and they can see a generically produced invoice a mile off. Taking the extra care to add details that appeal to the client is a worthwhile use of a few extra minutes. This is particularly true when breaking down your services, some clients want a detailed breakdown, others are happy with a more general list. Use your client communication skills and knowledge to decide which type of client you are dealing with. It is also important to remember they this is a formal document, so addresses, contact information, and titles should all be appropriate for the business relationship regardless of your personal dealings.
3. Make Payment as Simple as Possible
You need to make absolutely sure that you have provided all the details to make the payment of your invoice as easy as possible for the client and they have no excuses. Emphasis the due date for payment, make your payment preference clear.
Some tools such as Kitchen provide secure one-click payment possibilities.
4. Make Your Invoice Work for You
Yes, your invoice enables you to get paid by the client, but it is also for your benefit in other ways. Your invoices are essential for your own accounting and therefore should contain all the information you need to keep your records up to date including sequential invoice numbers, clear dating, and tax information.
5. Add Messages
Add messages of thanks and reminders of services in the footer at the bottom of the document. The perfect place for a personal note of thanks that still retains the professional look of the overall document.
Conclusion
So, whilst invoicing is not the most exciting part of your freelancing job, it is a vital cog in the professional machine that you are trying to establish. We are looking at you getting paid, but also finishing up with your messaging, loud and clear. I am a professional business person and everything I do from start to finish is is consistent, efficient, and organized. Without a doubt, the quality of your work is the most important factor in getting return clients, but the subtle building blocks you add along the way, all help you to be remembered for the right reasons. Strong, clear, effective invoicing is truly another way to build your reputation.