How using a client area can make your life easier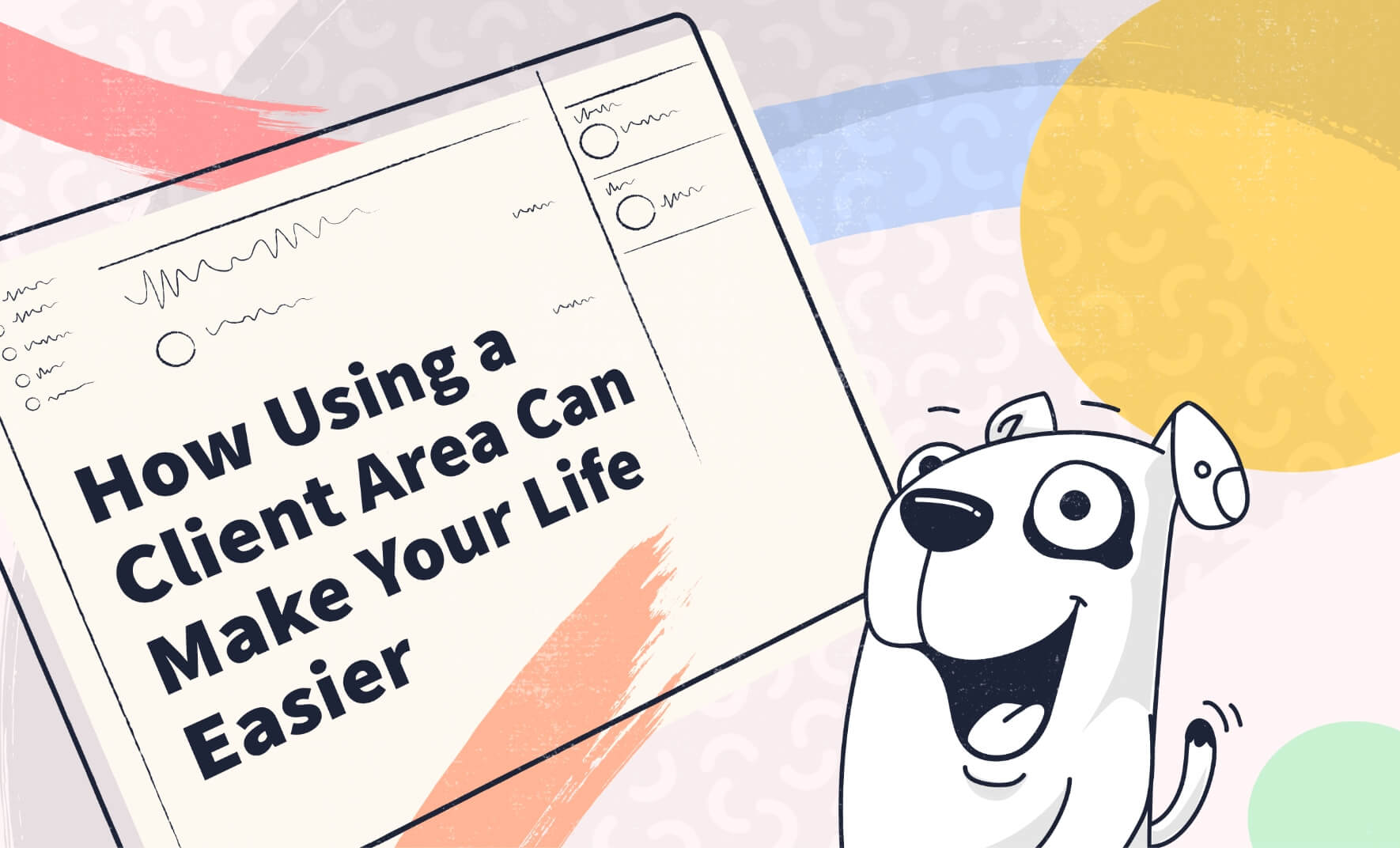 In short a Client area is a secure password protected section of your website, allowing permitted users to manage data, centralize and organize communication. You've seen many agencies using such a secure area for clients, the question is why, what do they get out of it and should your agency use one too?
In this article we'll explain why it's important to have such an area, what are the benefits and how it will make your life easier. And anything that makes your life easier is a good thing.
The client area centralizes your communication with clients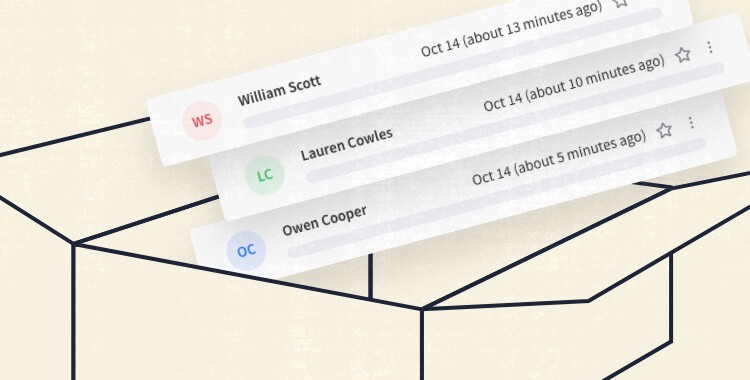 Centralizing communication with individual clients is a great bonus. It is certainly more convenient than trawling through various channels searching for messages or conversations such as Skype, email or social media and with this convenience comes time saving and efficiency. There's less chance of you missing something, you reply quicker, and communication is better organized and more direct. This centralization is an even bigger plus if you have to search through previous conversation history for communication. Was it sent via email, uploaded onto the cloud, passed on in a brief message -how many things can you possibly remember.
Having a client area eliminates these potential problems, allowing you instant access to all the communication including files and shared documents. By glancing through your history you'll be able to find information, confirm details, access files, and clarify going back in time from your earliest messages to the latest ones. The client area is usually integrated with a ticket system that makes this user friendly, and instantly beneficial for both sides.
It reduces the risk of losing info and docs

One of the biggest advantages of centralized communication is the organization and therefore the ability to keep track of everything going on with your client. Not only is everything filed in one place but you can even have internal searches enabling you to find a particular conversation, file, document, image, with the input of a few key words or dates. Save times, reduces any risk of losing information and allows the busy manager the clarity of addressing different clients in different spaces. You avoid any chance of mixing communication between clients, and create a structured approach to dealing with prioritized work. This space helps minimize that all too common feeling of being overwhelmed when you open your inbox in the morning.
It helps you optimize payment processes

It is possible, and very useful to integrate payment systems into your client area. This means clients can pay at the click of a button without leaving the website, whilst being confident of security. An additional bonus for both sides is that the history will automatically log all payments, and you can provide invoices if necessary. Quick, convenient and secure – everybody is happy.
The client area allows you to collaborate more effectively
Your secure client area also provides a place where your team can collaborate with client's teams on different projects and keep everyone updated on progress. Some client areas facilitate one-to-one communication, others allow further users to be added (many-to- many communication) Seamless collaboration without the need to forward or copy emails or messages to multiple partners or stakeholders. A central base for everyone to check in.
It's a great tool to manage SMEs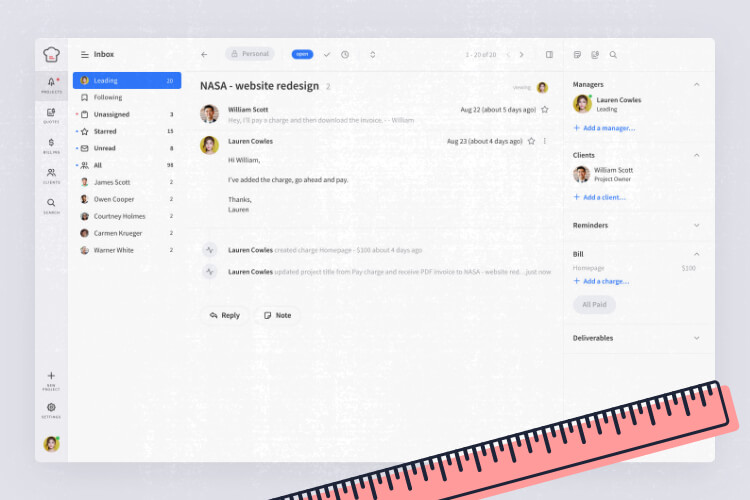 Client areas are ideal for Small or Medium agency management. The collection of all information in one centralized place, meaning you can keep track of orders, progress, payments, deliverables, potential issues and hold ups and in fact anything regarding your agent/client relationship gives you an efficient and effective way of managing each client. The client area is not simply a central communication space, it is a functional tool that will help your business function properly.
The client areа provides a better user experience
We've seen how the client area can work for the agent and the manager but a client area has another great plus point. The client's user experience is improved. The client area is in effect the Client's personal space within your website. Client's can be provided with specific settings and personalizations that can improve their experience of your site. This creates an instant bond and relationship between the active parties, gives the client a feeling of being special and ultimately improves your client's experience with the whole brand.
It's vitally important that your client area has responsive design, so users can access clearly and easily from any device. This attention to detail goes a long way in establishing your reputation.
The client area strengthens the client-brand relationship
The client has a secured, password permitted, individual access to a part of your site. You've already made them feel a little special. Such an area encourages clients to visit your site often and interact with you and therefore your brand. The more any person sees a brand , the more attached to it they become, it's an unconscious thing but it's very powerful. As such your client area is providing the extra effect of boosting engagement and strengthening your client-brand relationship. More projects are sure to follow.
And, it keeps the traffic to your website high
Another important, perhaps secondary effect of the client area is increasing traffic to your site. Every time your clients want to communicate and collaborate they return to the site, your traffic increases and it is high quality active traffic. They spend time there. Traffic is essential , high quality traffic even better – higher traffic is higher revenue. Every visit is an opportunity to build your relationship, prove your quality and generate more business.
Closing words
There are few negatives and many positives involved in creating a client area on your site. The benefits are super for saving you time, increasing efficiency of service, boosting your brand and ironing out issues or misunderstanding along the way. But your clients are all that interested in the benefits to you. Luckily client areas are mutually beneficial, giving the client instant access, ease of service, sense of relationship and strong feeling of a highly communicative approach. When directing clients to your client areas remember to remind them of how advantageous it is for both sides to centralize all the communication and it will soon become instinctive.