What Are Milestones In Project Management And Why Do We Need Them?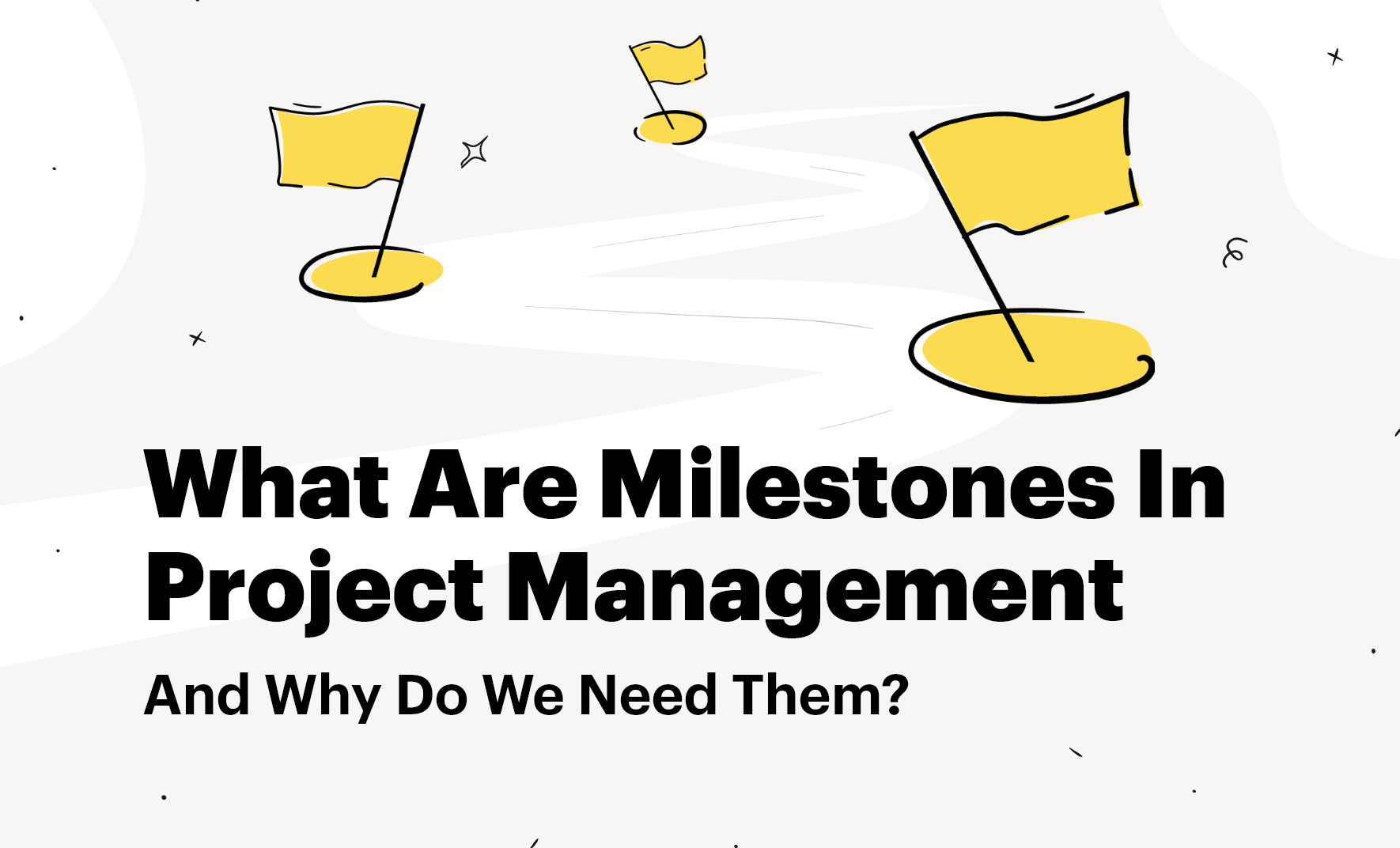 Milestones in project management are important checkpoints, which, simply put, help you track your project's progress and performance. Who wouldn't want to learn more about them and how to use them efficiently in their project management practice?
In this short article, we go over the basics – what a milestone is, types, and examples of milestones, quick and comprehensive for everyone who wants to enjoy project management.
What are Milestones in Project Management?
Milestones in project management are used to observe, measure, and monitor the progress/state of a project. They indicate start and end dates, a need for input and budget checks, and deliverables. They need to be fulfilled so that the project's goals and objectives are met.
Here are some other characteristics of the milestones:
Have a fixed date, but no duration
They are intermediate stages in your project
Can be used to maintain accountability and motivate staff
Note that not every deadline or task will be a milestone. A deadline or task can be a deadline only when it is of significant importance for meeting the overall project goal.
Types of Milestones in Project Management
There are different types of milestones and in this section, we will have a look at them so that you can easily recognize them and use them in your practice.
Decision points milestones
Such milestones show if you need to proceed or not.
The decision can authorize funding for the next phase or can cancel a project.
Directional guidance milestones
Such a milestone shows that a decision must be made – how to proceed with a project and the decision is based on the most recent project data.
Soft target dates milestones in project management
They serve to break up a long series of tasks. You can use them to help the team to focus on the completion of a deliverable. They are agreed upon by both team members and project managers.
Deliverable hard constraint dates milestones in project management
These are agreed upon with contract dates for submitting deliverables
Deliveries milestones
It is very useful for informing the project manager when delivery of materials and/or equipment is delayed and helps him take adequate actions.
Ceremonies milestones
These milestone ceremonies mark the completion of major steps in the projects.
Project completion milestone
The project end date is a major hard constraint date in the project. All the dependencies in the project come together in the milestone project completion date.
The main project manager's effort is towards meeting this completion milestone.
Why are Milestones Important?
Milestones in project management are important markers in the project schedule.
They provide opportunities to reflect on how the project is going, where it is going and can provide valuable insight on what you need to correct and take care of, so you meet the project's deadline.
Examples of Milestones
There are many different types of projects with milestones, which are specific to them. However, we can give you some examples, just to give you an idea of what they can be. Let's look at some scenarios:
Parental consent form signed, for children participating in a project; research on ethical and legal considerations for the minor participants. You need these before the project starts
Obtaining sketches and images for an advertisement campaign. If you receive the sketches halfway through the project, then your progress can be measured in 50% completion
If you are designing new computer software, your actual software is deliverable. In this case, you can measure your progress if the deliverable is completed.
Milestone measured by time and/or resources. For example, you have $2000 and 20 hours to finish – an important milestone could be completing 10 hours of work, equal to $1000
Hiring and staffing a project
Completing prototypes
Receiving funding for a project
Final words
Milestones in project management are not difficult to get a grasp of! We think that having this overview of the basic types of milestones will help you organize your project and evaluate where you can add some milestones too.
Remember, they are a valuable tool, for checking progress, staying on track, and keeping in mind and always in front of your eyes, what is important in a project.
We hope you found this article useful and if you want to learn even more about project management, we recommend you to check out our other articles: