Essential Project Management Books You Need in Your Library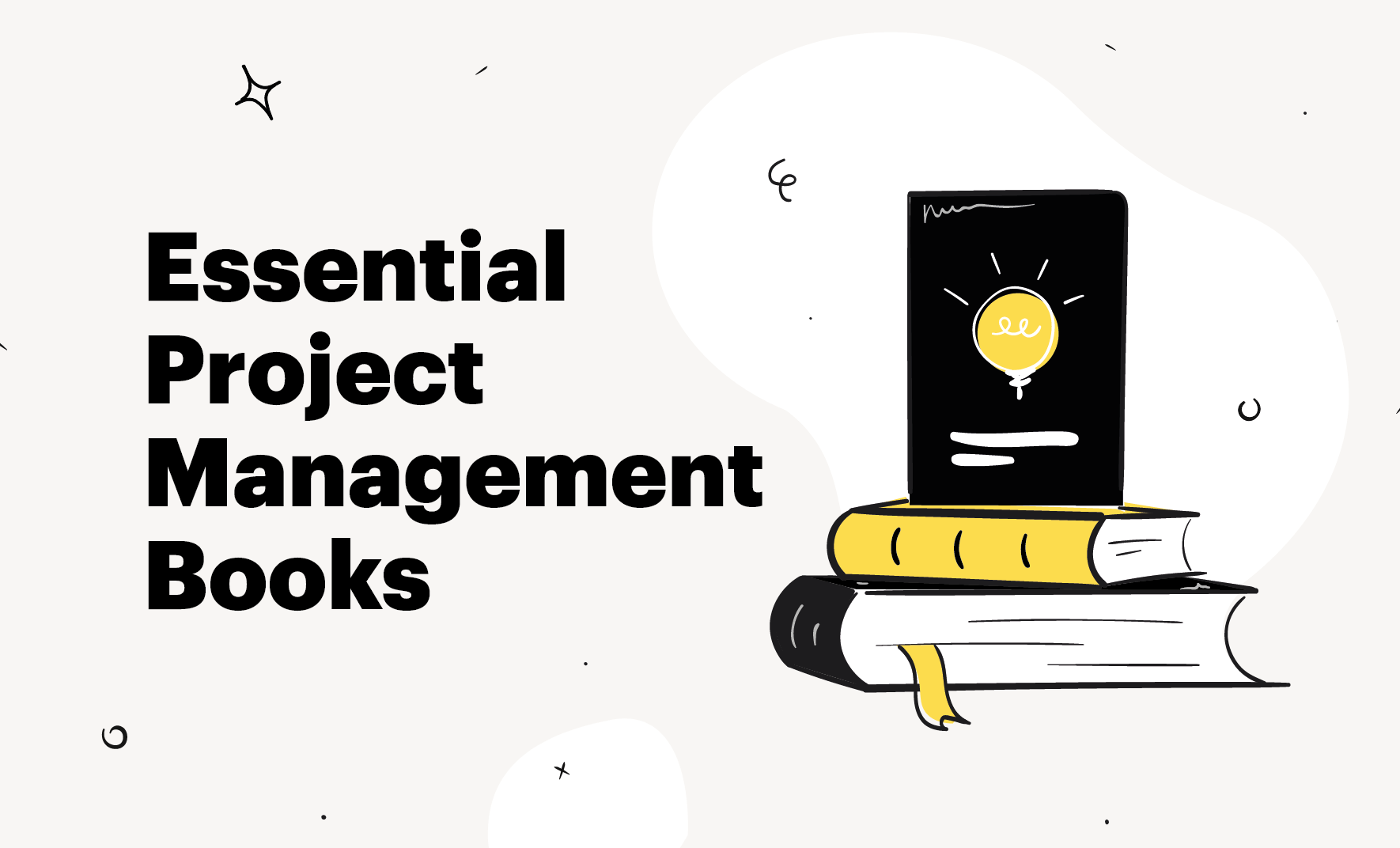 No matter your experience in the project management field, this ultimate list of best project management books will offer something new and interesting and help you improve in your work. The lists include best books for 2022, also best reads for all times, as well as some great free pdf sources.
You know how busy you are, so we added short descriptions for each book, price, and pros and cons, so we save you time doing all the research yourself. Now let's dive in.
Project Management Books for Beginners
The books in this category are a great start for everyone who is just starting their career as a project manager or accidentally fell in the role of one. Most of the books in this category are easy to read and do not require previous knowledge so that you get the main concepts behind project management.
All of them have high ratings from customers and have been on the market for some time – which only proves that they are successfully written.
1. A Guide to the Project Management Body of Knowledge, 6th Edition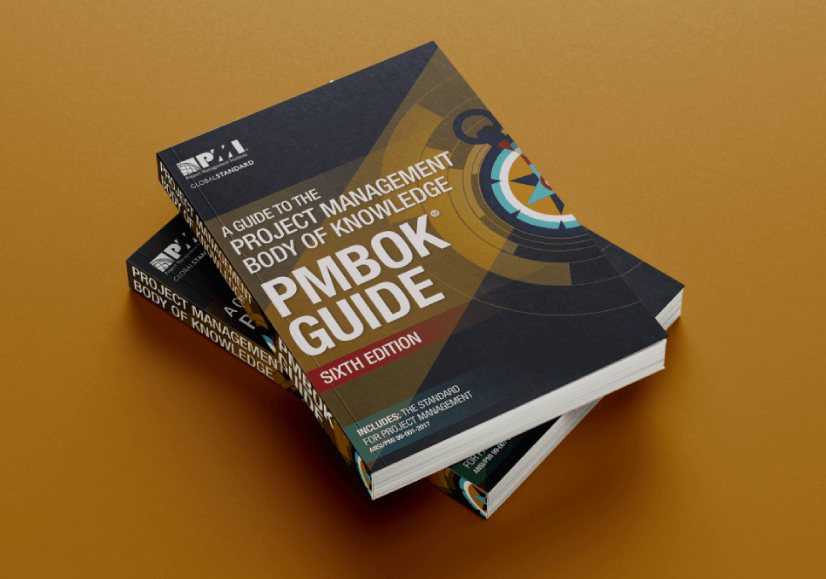 Short description
Also known as the PMBOK book, this textbook is a bit technical and dry, but it is used as key reference from many project managers and it's a must-read if you want to take and pass the PMP exam.
There are many useful project management related books out there, but the best practices, processes, and guidelines described in the book are officially accepted as standards worldwide and it's good to familiarize yourself with them.
Price: $34-$40 for a paperback, $65 for kindle
Pros: Thorough and authoritative
Cons: Hard to read, technical, dry
Link to Amazon │ Link to Book Depository
2. Project Management: Absolute Beginner's Guide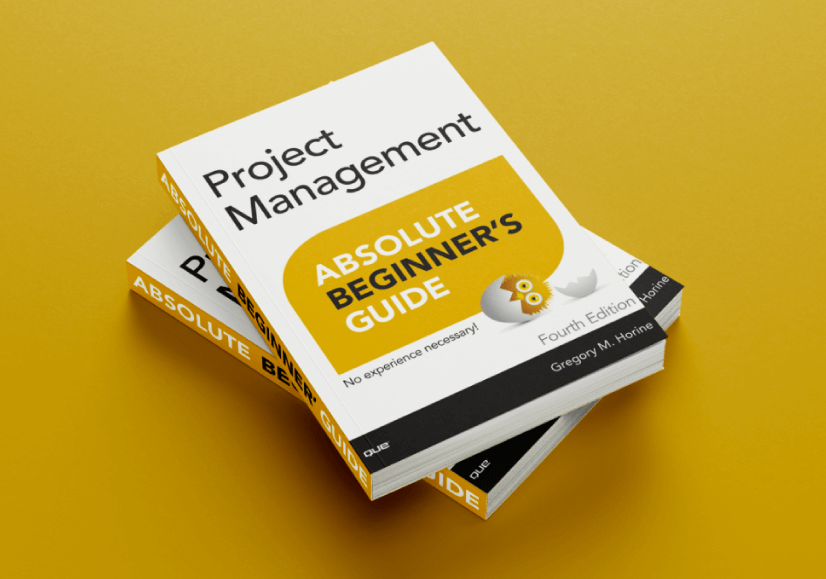 Short description
Well-organized and approachable, easier-to-read version of the PMBOK guide. Still, it's a bit more advanced compared to other beginner's books, which will mention shortly.
It covers the basics, but when you need more real-life examples and on-the-job advice – you need to look elsewhere.
Price: $30 paperback, $18 kindle
Edition: 4th edition, 2017
Pros: easy to read
Cons: lacks real-life examples
Link to Amazon│Link to Book Depository
3. Project Management for the Unofficial Project Manager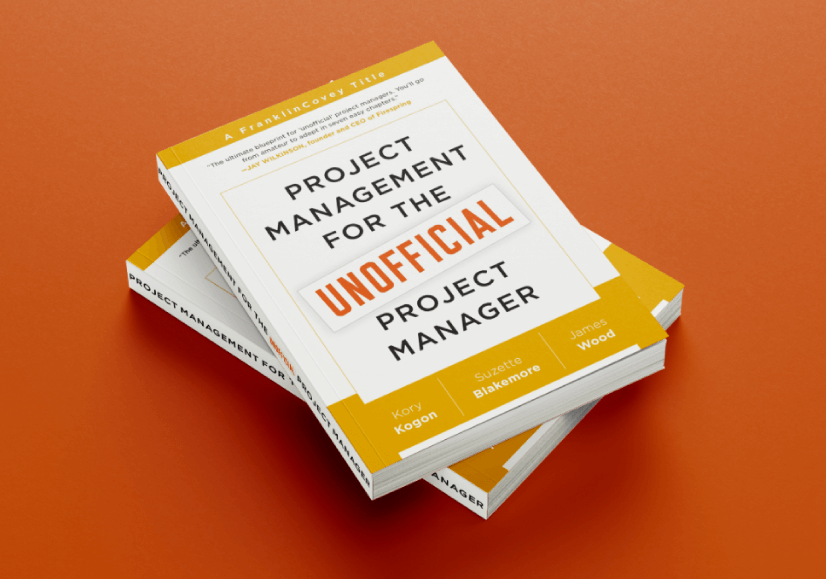 Short description
There are well-placed references to PMBOK, which are helpful and too academic. The great thing about the book is that uses case studies to illustrate application of project management principles from the PMBOK.
Its main focus is on leadership, and it also addresses tools and techniques for the 5 project processes – initiation, planning, execution, monitor/control and closing.
Price: $14 paperback, $14 kindle
Edition: 1st edition, 2015
Pros: easy to read, illustrative case-studies
Cons: not that technical and in-depth
Link to Amazon│Link to Book Depository
4. Accidental Project Manager: Zero to Hero in 7 Days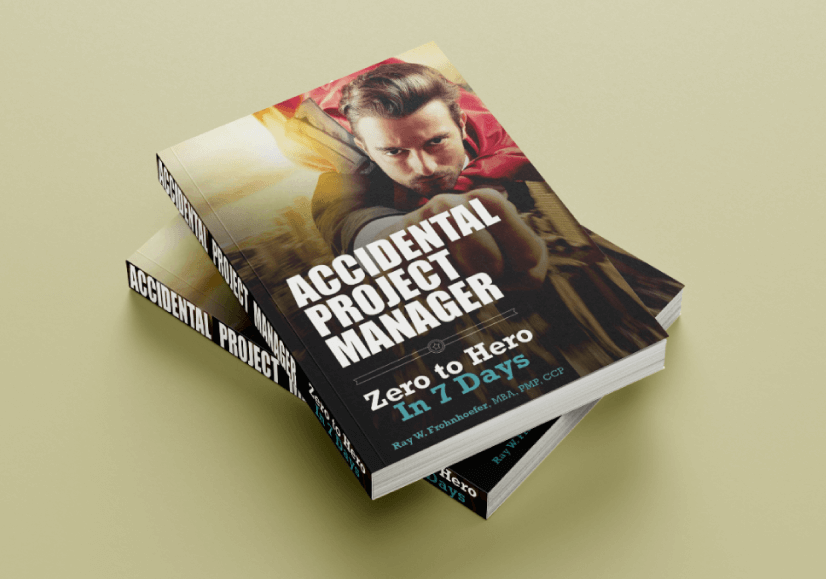 Short description
Designed to increase success, this book is for accidental and new project managers, beginning project management learners, and those exploring project management careers or looking for a refresher. The concepts in the book are put in everyday terms and stories to make it more memorable. Each chapter includes project management tips, reading selections from PMBOK and additional learning resources
Price: $19 paperback, $11 kindle
Edition: 1st, 2018
Pros: easy to read, loaded with practical advice
Cons: focuses on the WHAT, and not so much on the HOW
Link to Amazon│Link to Book Depository
5. Project Management All-In-One For Dummies (Business&Personal Finance)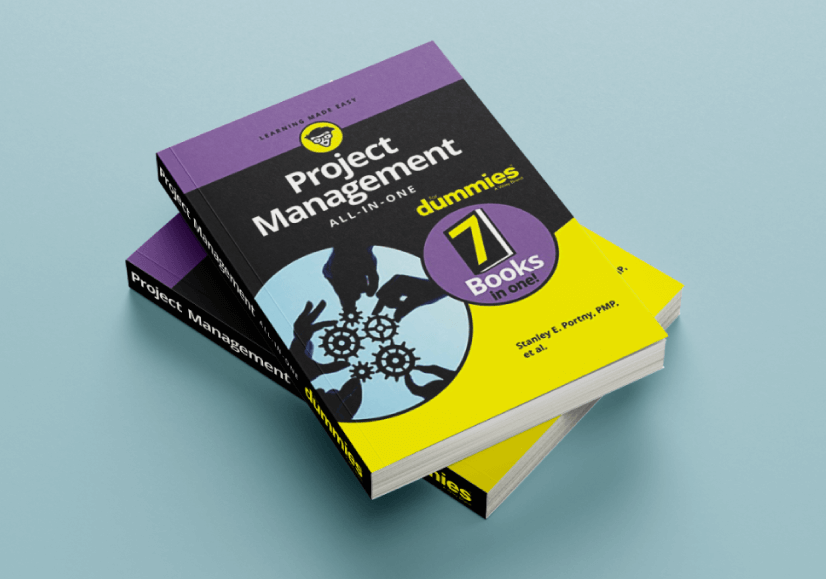 Short description
The book includes 7 books inside and covers the topics of project management, agile project management, scrum, enterprise agility and others in total of 608 pages. Although a bit pricey, it looks like an ultimate guide to everything you need to know in contemporary project management.
Price: $30 paperback, $24
Edition: 1st Edition, 2020
Pros: great overview of various methods
Cons: not suitable for preparing for the PMP exam.
Link to Amazon│Link to Book Depository
6. Project Management Lite: Just Enough to Get the Job Done… Nothing More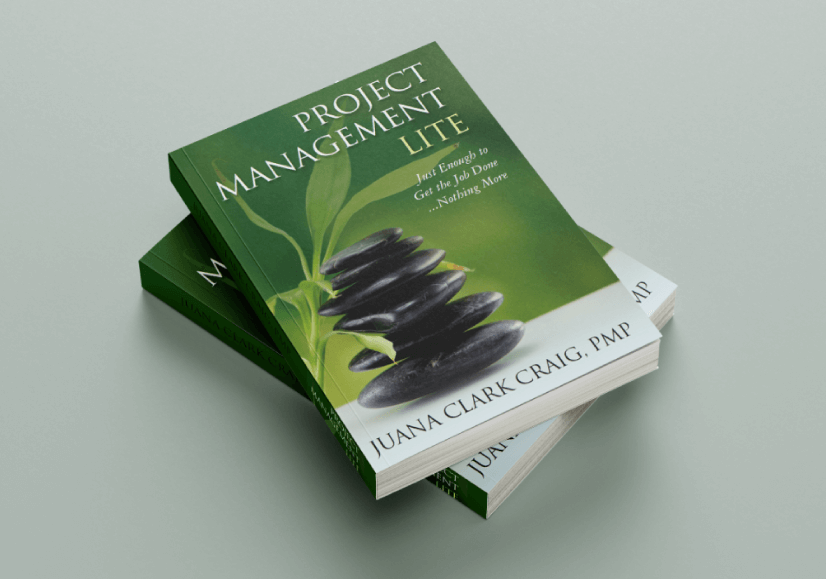 Short Description
This book is especially useful for beginners in project management, accidental project managers, or for those who have to manage a project just one time. It is a step-by-step guide with plain terminology, without complicated PM jargon. It includes worksheets and checklists for easy project execution and completion.
Price: $15 paperback, $4 kindle
Edition: 2012
Pros: very practical, helps you get started right away, very short, and easy to read
Cons: too quick and casual for more experienced PM field readers
Link to Amazon│Link to Book Depository
Intermediate Level Project Management Books
The next project management books list is for people who already have some experience, although we selected them so they are approachable and even the beginner in project management can get something from them.
7. Product Management's Sacred Seven: The Skills Required to Crush Product Manager Interviews and be a World-Class PM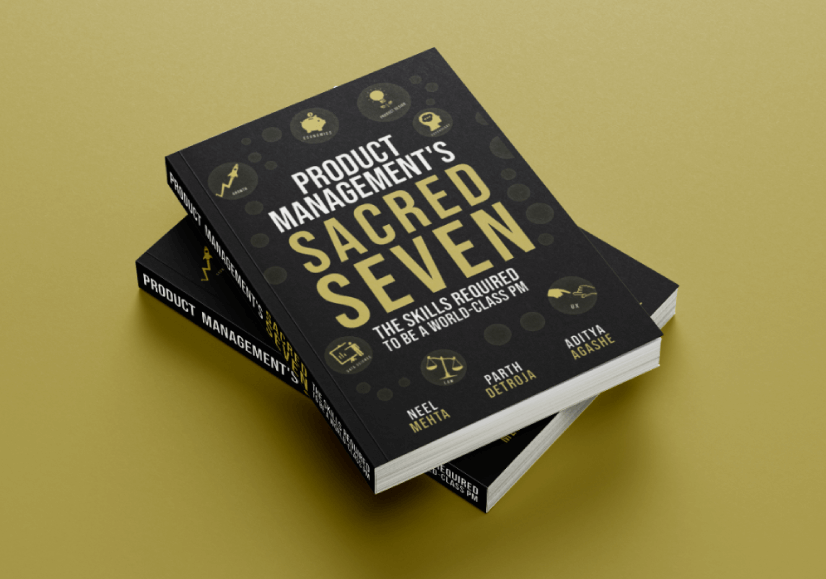 Short description
The book covers burning topics such as User Experience Design, Data Analysis, Marketing, and Growth Hacking – all areas which a contemporary project manager should know about. The book combines actionable strategies and case studies with hints of theory. Interesting for both PMs and non-PM-s.
Price: $29 paperback
Edition: 2020
Pros: approachable for people of all levels; a lot of examples, not just theory
Cons: not that interesting for experience PM readers with 7+ experience
8. Making Things Happen: Mastering Project Management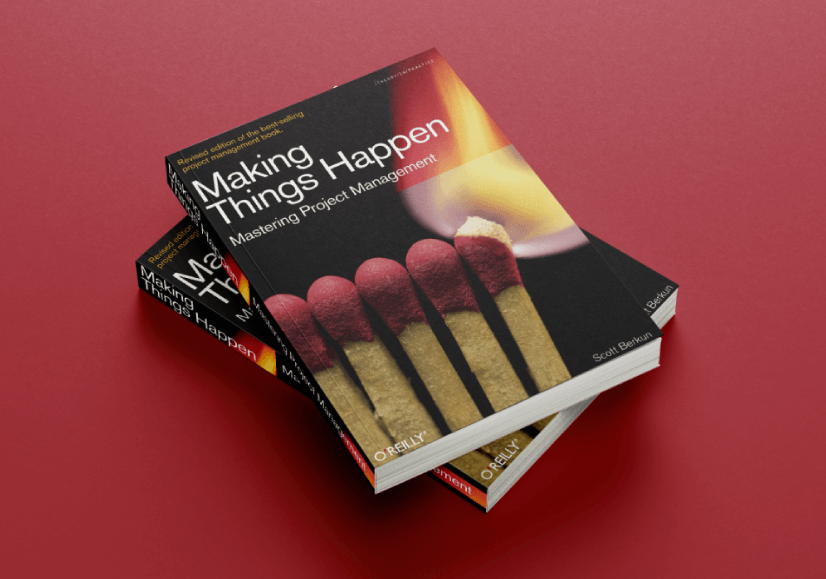 Short description
The author explains to technical and non-technical readers alike what it takes to lead critical projects from start to finish. The book covers a lot of fundamentals but does not offer any overall paradigm or methodology.
Price: $29 paperback, $19 kindle
Edition: 2008
Pros: Easy to read, real-world examples
Cons: not that concise, more conversational, for some – a bit outdated
Advanced Project Management Books
These project management books are a little bit more specific and they might appeal to a certain audience and target groups. If you are a beginner, but you are curious and you like to stay on top of the trends and your game, don't shy away from checking them too.
Here are 2 titles that grabbed our attention and are popular among users, here they are:
9. Brilliant Project Management: What the Best Project Managers Know, Do, and Say
Short description
Stephen Barker of this book is with over 15 years of experience in the field and Pfizer and Xerox are just some of his clients. The other author has 20+ years of experience and runs high-profile projects and mentors project managers.
They successfully put together an easy-to-read book that is practical and pragmatic and covers the essentials of project management which do not change in time.
It offers some new information even to the more experienced managers and can be a useful reference and reminder at all times.
Price: $34 paperback
Edition: 2009
Pros: clear, great visual layout, high rating from readers
Cons: a bit short compared to other books on the market
Link to Amazon│Link to Book Depository
10. Strategic Project Management Made Simple: Practical Tools for Leaders and Teams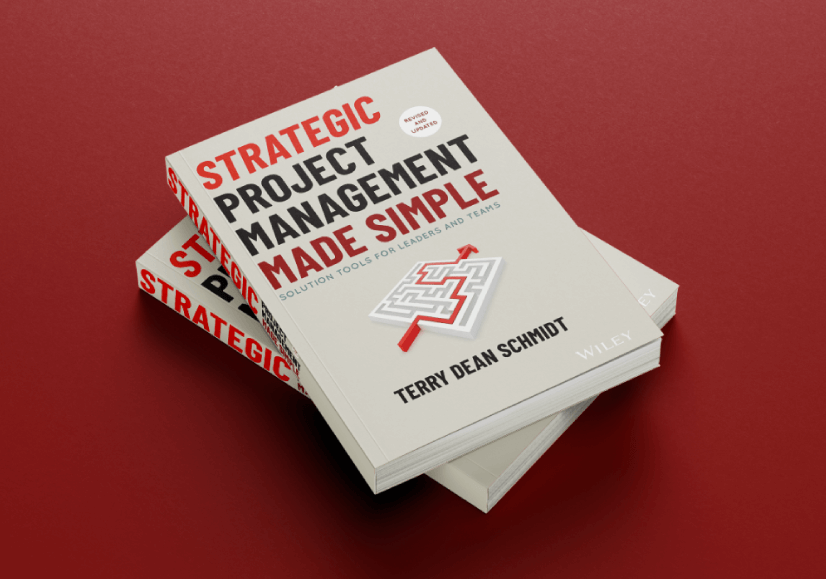 Short description
The information presented is applicable for any project – from a problem of national importance to sorting out the challenges of family living. Each chapter presents a concept, explains how it relates to the big picture, and continues with steps to follow, tips for success, tips on what to avoid, examples of the concept in action, and a review of the key points.
The book takes you through important stages of a project and focus you on asking questions: what are you trying to accomplish, how do you measure success, what other conditions you need and how to get there.
Price: $18 paperback, $19 kindle
Edition: 2009
Pros: strategic, simple, and effective
Cons: not all readers like the conversational style and the personal examples given by the author
So far, we gave you lists of books that are the go-to sources of knowledge for many professional and non-professional project managers. But we also want to give you some extra titles, gaining popularity in 2021
Link to Amazon│Link to Book Depository
Project Management Book List for 2022
Well, you might have already heard of some of the previous titles and we hope we didn't make you yawn! But here some book titles that we can surprise you with – they are relatively new on the market, and promising!
11. Doing Agile Right: Transformation Without Chaos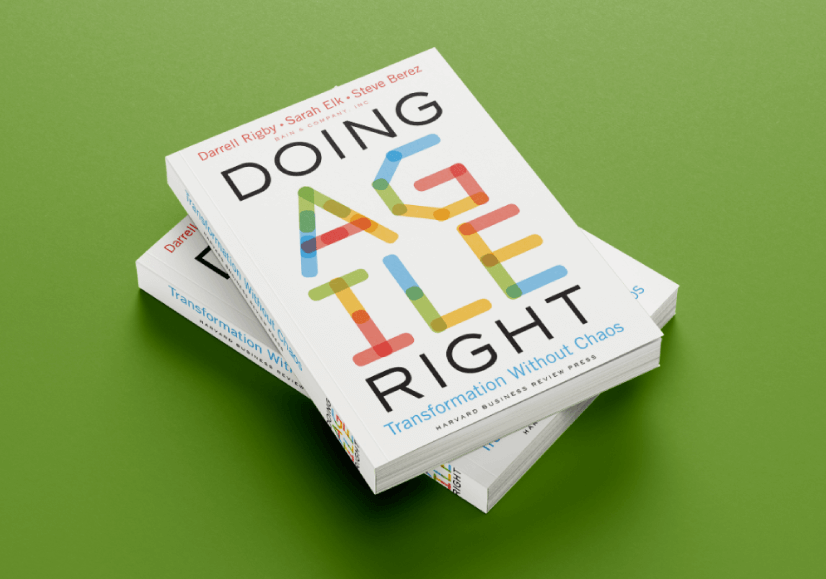 Short Description
Agile, done well, enables vigorous innovation without sacrificing the efficiency and reliability essential to traditional operations. The authors break down how agile really works, show what not to do, and explain the crucial importance of scaling agile properly. The great thing about the books is that the authors lay out a road map for making a transition to agile.
Price: $24 hardcover, $25kindle
Edition: Illustrated, 2020
Pros: quick to the point, informative, applicable to different industries, quick read
Cons: approaches with little practical experience; more suitable for board members, than executives looking to implement agile
Link to Amazon│Link to Book Depository
12. Contemporary Project Management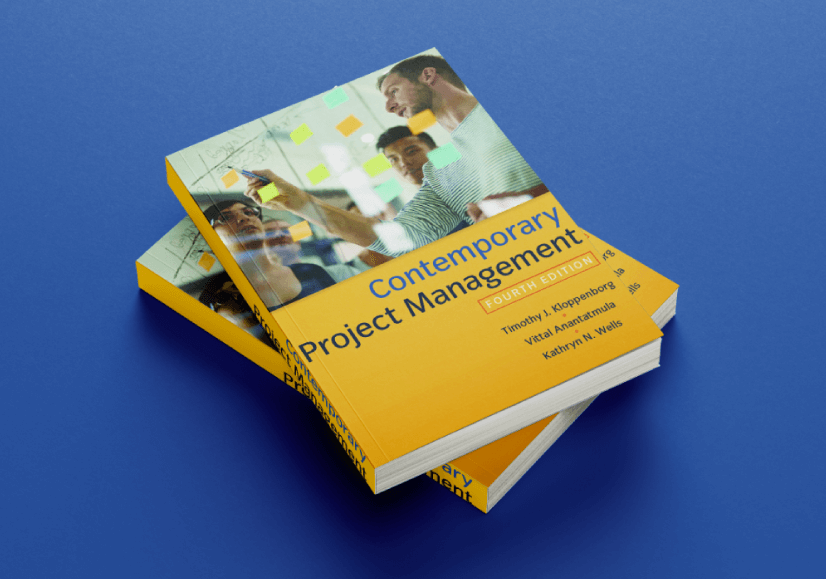 Short description
The content is easy to understand and there are lots of helpful diagrams included. Great resource for students – it's relevant, current, aligned with industry standards and trends.
Price: $99 hardcover, $112 eTextbook
Edition: 4th edition, 2018
Pros: great job in preparing for PMP
Cons: customers not happy with the e-book
Link to Amazon│Link to Book Depository
13. Project Management: A Strategic Managerial Approach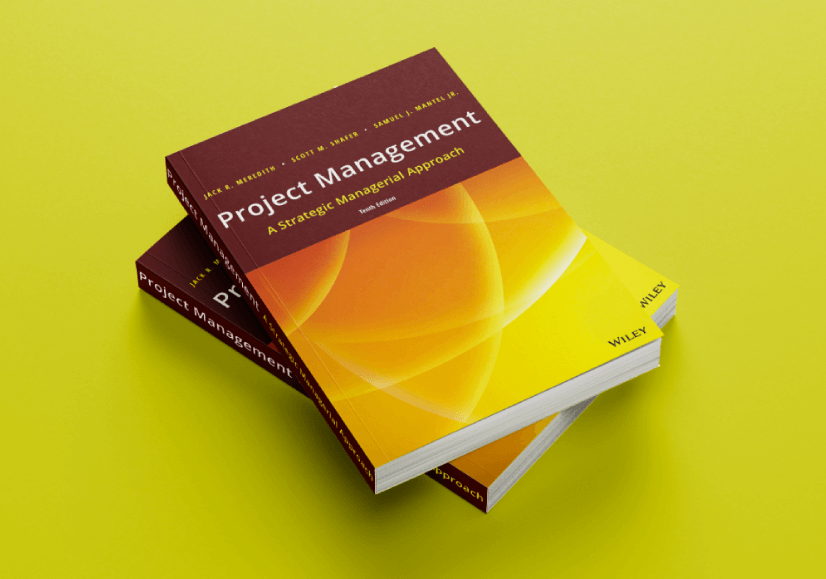 Short description
Designed for business students, this text follows the project life cycle from beginning to end to demonstrate what successful project management looks like on the ground. Provides clear guidance on handling the organizational, interpersonal, economic, and technical glitches that can derail any project, while in-depth cases and real-world examples illustrate essential concepts in action.
Price: $120 paperback, $49 eTextbook
Edition: 10th, 2017
Pros: useful as a textbook and getting all the basics
Cons: a bit dry
Link to Amazon│Link to Book Depository
14. Cracking the PM Career: The Skills, Frameworks, and Practices To Become a Great Product Manager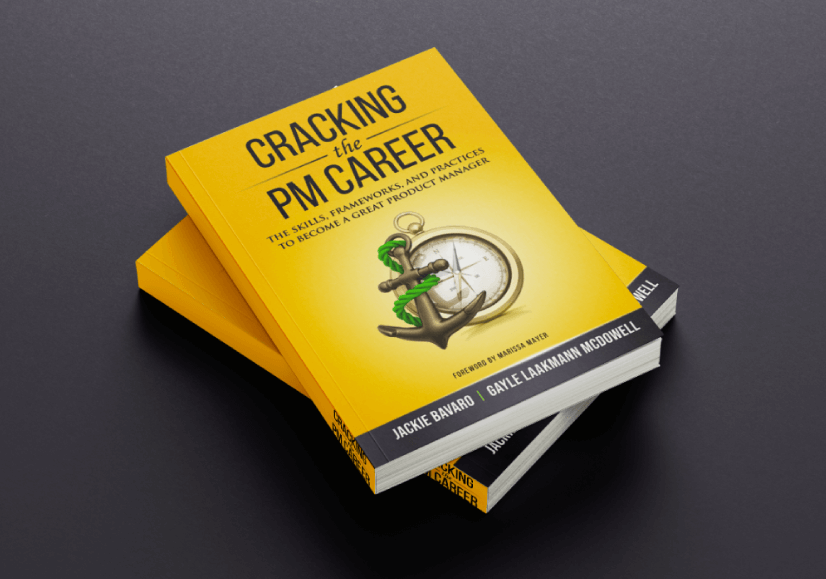 Short description
Although this book is new on the market, is part of Cracking the Interview and Career, the number 1 best seller in engineering project management. It answers questions such as: how to inspire and lead teams, what does it take to become a great leader, when people management is the right career move and so on.
Price: $37 paperback, $11 kindle
Edition: January 2021
Pros: practical advice, great reviews from critics
Cons: new on the market, not many customer reviews yet
Link to Amazon│Link to Book Depository
15. The Manager's Path: A Guide for Tech Leaders Navigating Growth and Change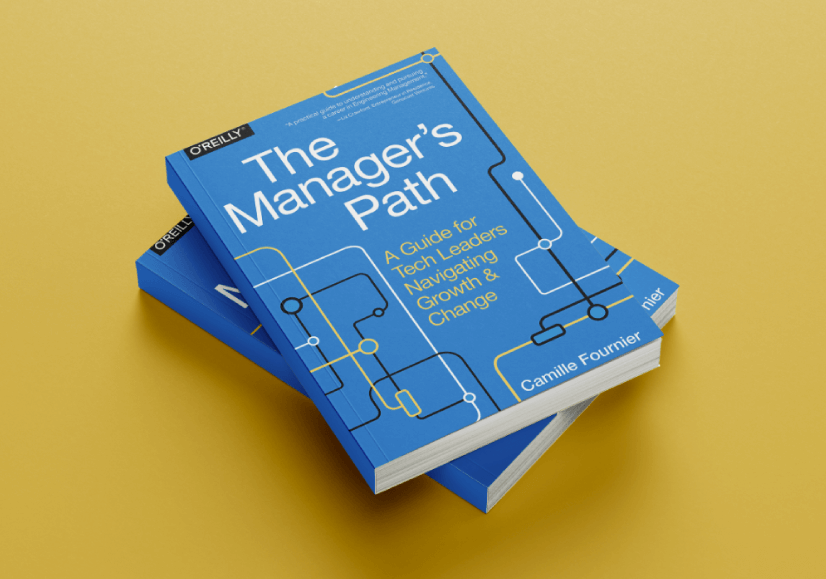 Short description
The book is comprehensive, with direct and highly relevant experience. The reason the book is so successful is that it doesn't only give you general advice about how to deal with an issue, but describes the many times strategies didn't work and how to modify them.
The author does an excellent job of breaking down broad strategies into their core principles so that you can apply to your own job and situation.
Price: $17 paperback, $18 kindle
Edition: 1st edition, 2017
Pros: high rating customer satisfaction, written conversationally, targeted questions in the end of each chapter
Cons: targeted at technical managers, might not offer anything new to them
Link to Amazon│Link to Book Depository
Wanting to hone your skills in project management can become expensive pretty fast. Although we provided you with a list of some of the best project management books on the market, you might still want to learn more. And why not save some money along the way?
Here is a list of free resources that you can add to your library and enjoy:
Free project management books pdf
Last but not least, as promised – here is our list of free resources and they are plenty!
We hope that we are able to offer you diversity – different authors and difference approaches to writing about project management.
You can use some of these free pdf project management books to evaluate what you want to focus on. They are great for reference, starting points and sparking your interest in the topic.
16. Project management by Adrienne Watt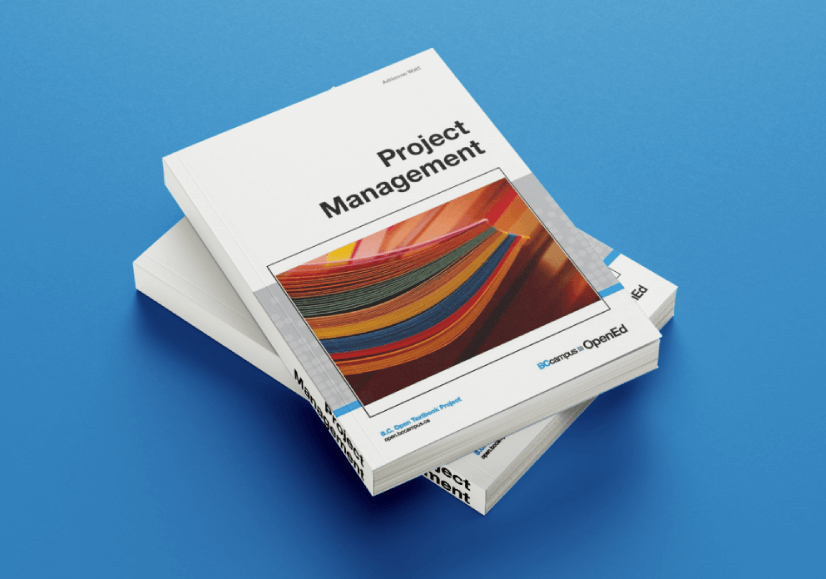 Short description
This book is provided by Open Textbook Library and it's perfect for beginner's level course in Project Management. It's a comprehensive overview of basic functions, although it's not an in-depth study in project management's areas.
The author begins the book with why businesses should leverage project management, then moves on to the project definition, the project life cycle, the Project Management Institute (PMI) and project methodologies, and finally to each phase of the project life cycle (initiation, planning, implementation, and closing).
17. The Principles of Project Management by Meri Williams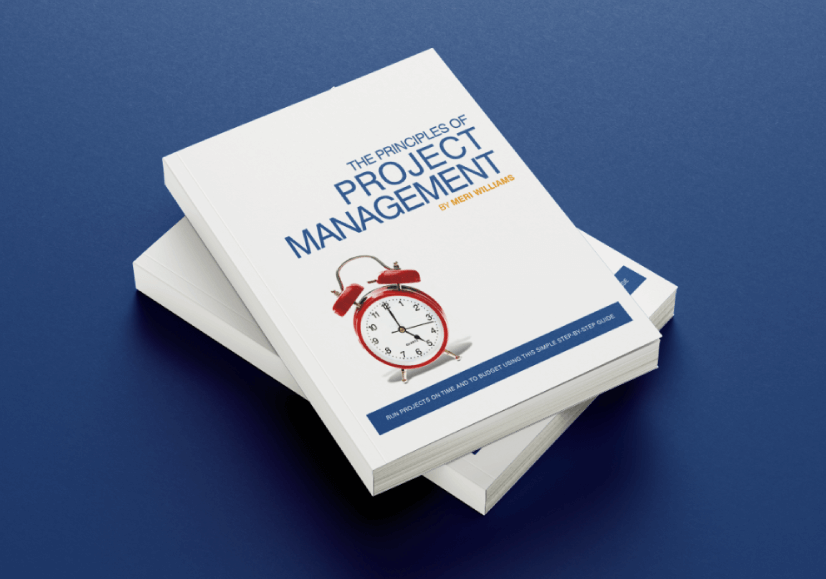 Short description
Again, a great project management book for beginners – covers all the basics, includes graphics, templates and things to keep in mind. The pdf has a very useful table of contents and you can easily find what you want to read about.
Not in last place, the book is written in plain English, easy to understand and read, includes useful tips and have a great visual design to help you remember important parts.
18. Project Management by The Open University of Hong Kong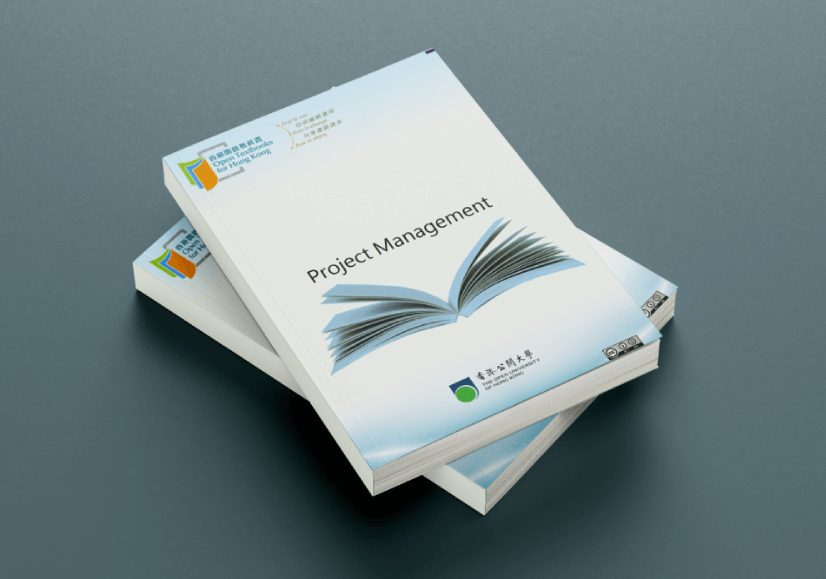 Short description
The book is very extensive and covers in detail topics such as Stakeholder Management, Culture and Project Management, Project Schedule Planing, Scope planning, and many others.
Again, it includes a nice table of contents and you can jump to chapters and sections that interest you.
One of the nice things about the book is that it includes many case studies and also refers to the PMBOK.
19. The Practical Guide to Project Management by Christine Petersen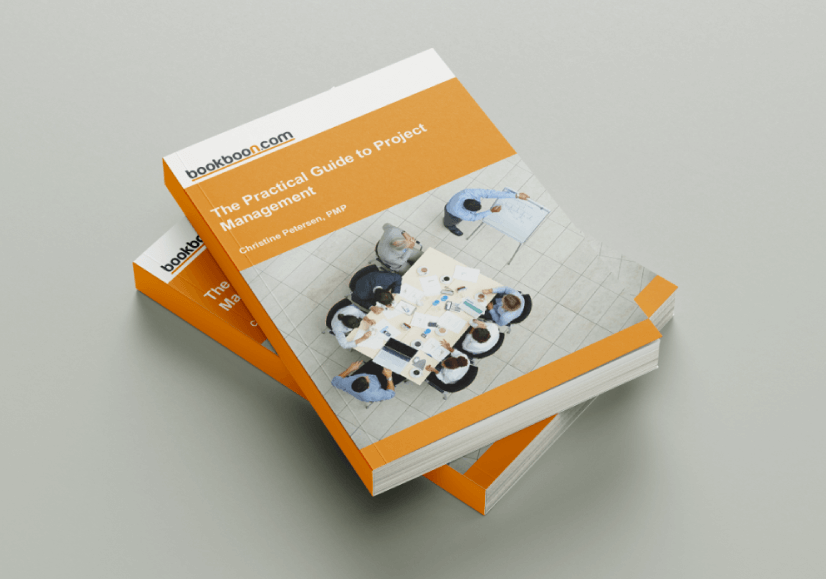 Short description
The book is a very quick overview of the project manager's main phases: initiation, project planning, execution, control and report, and project close.
It's most suitable for beginners, who need to find quick description of the main terms in project management, without going into detail and without unnecessary wording.
It also includes some simple diagrams to help you grasp the main concepts. Although the layout and formatting are nothing fancy, the content is scannable and quick to the point.
Final words
Good project management books can help you get better at what you do fast. They gather years and years of experience from different professionals in the project management field. The great thing about the books is that you can always find something new to use in your practice or you can keep them for quick reference in your work.
If you liked this read, you can have a look at some of our other articles: