Client Testimonials – How to Use Them to Boost Conversions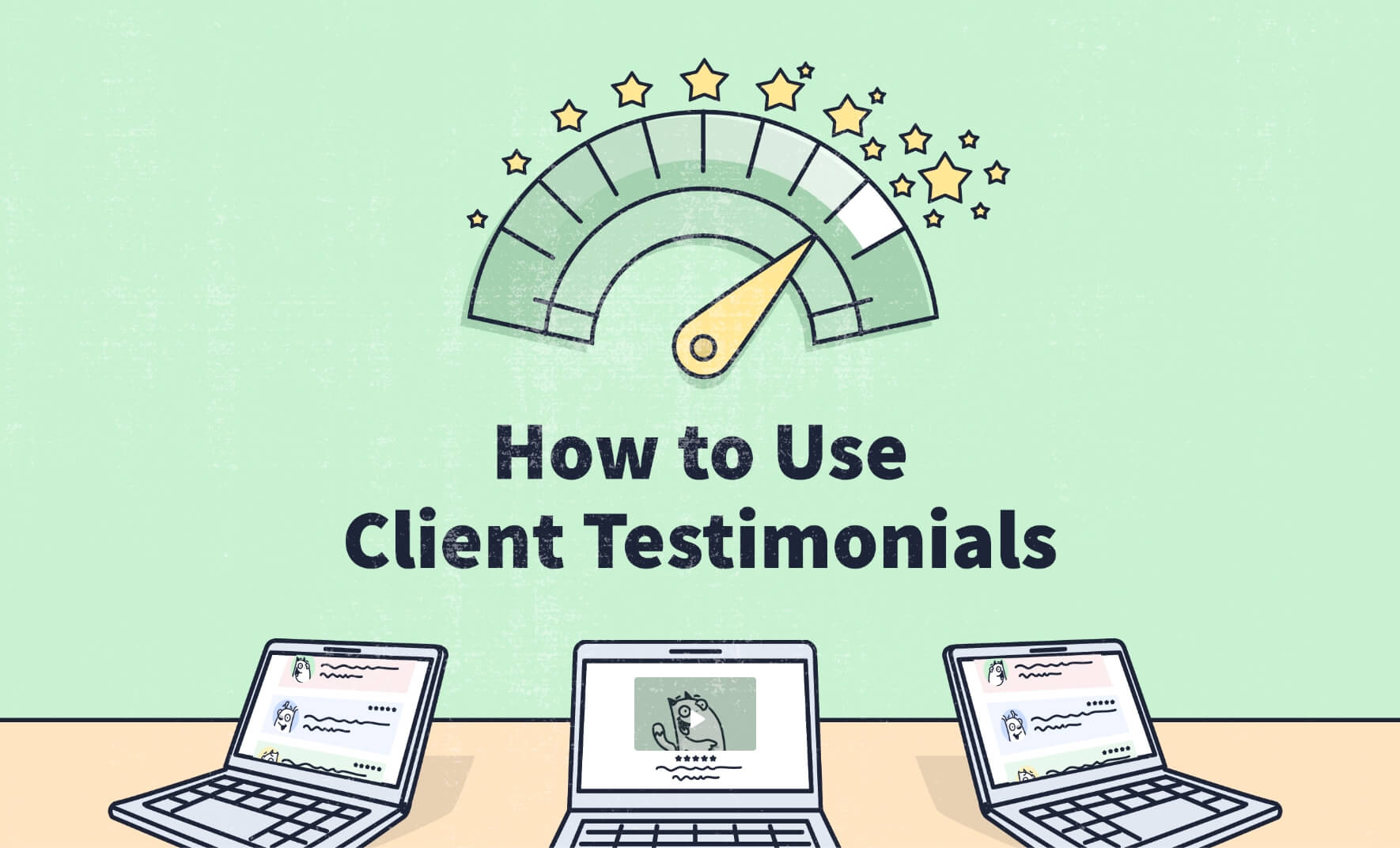 Client testimonials – the client's review of you and your service. A hugely important part of your business, they improve your reputation, boost your brand, generate trust and actually boost conversions.
Everybody is using reviews these days, at the touch of a button a customer or client can find out not only your profile and what you promise but also how others rate you. And these ratings matter more than you would think. 9 out of 10 clients believe recommendations, referrals, and testimonials more than they believe you. You get to choose and manage your own testimonials.
Statistics show without a doubt that testimonials improve your image, legitimacy, trust ratings, and create a human face and emotional connection between the client and your business. Why client testimonials are so important and effective. All of these factors work to make the client more likely to enter into a business relationship with you. Testimonials are proven to have a clear and direct influence on decision-making.
Using Client Testimonials Effectively
The data collected through a great deal of research has consistently shown that testimonials work by boosting business reputation, turnover, and revenue.
The question remains, how do you get your testimonials to be as effective as possible? It isn't as simple as just placing them on your site. There are ways in which you can easily improve the performance and tips for you to get the most out of this valuable customer and client feedback.
Your testimonials are a first-rate advertisement and should be at the forefront of your marketing and sales techniques and you need to squeeze as much juice out of them as possible. So, here's what to do to let your clients do your marketing for you, increase your sales, increase your revenue, increase your business brand, and grow.
1. Authenticate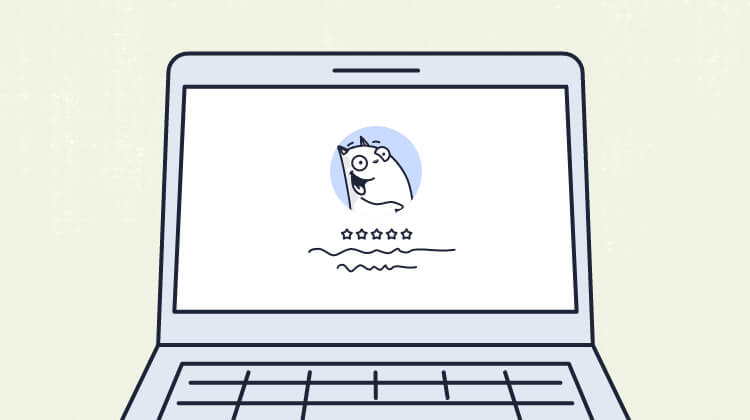 Make them personal use photo, name, and company (if possible).
Testimonials differ from reviews by the fact that it's your website and you are in control of what is published (and what isn't). You are more than unlikely to ever see a negative testimonial, so everything sounds rosy. The key thing is that everybody knows how these things work – they probably do the same in their own business. So how do you gain the trust of the reader?
You need to make your testimonials not only to be authentic but to sound authentic. The content helps, detailed rather than generalized comments is a plus, as is a broad selection of praise. Don't go for a total whitewash of "fanatics, wonderful, amazing," not everyone speaks like that anyway. Mix in a selection of "goods, efficient, smooth, seamless". Variety is the spice of a good testimonial page.
The other way of making your testimonials believable is by personalizing them, wherever possible. Using the client's name, and their company immediately gives the reader someone to lock onto. If they wish they can try and verify their existence (they probably won't but it's enough to know you can). Adding photos of the clients is a great idea, as soon as a reader can put a face to the comment it becomes real like they are speaking.
2. Homepage Placement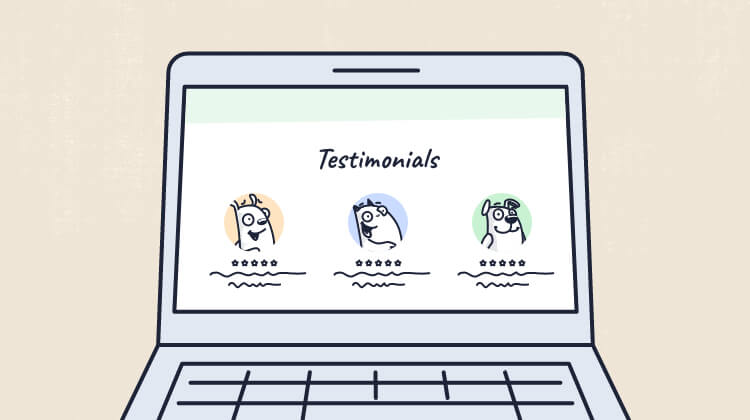 Front and center, please. Your home page is where people are going to land in search of your product or service and they are looking for information. The most important information you can give them is that the clients you've worked with, love what you do. They are clients, they associate with other clients, and if the clients you have want more of you, then your new clients want it too.
It is simple, obvious but incredibly effective marketing. Invite the potential client to find out more because of the positives given when they arrive. Create an atmosphere for them to feel like they have found what they are looking for. This is the online equivalent of baking fresh bread when viewers are coming to look at your for-sale property.
3. Add Testimonials – On Your Order, Request, Pricing, and Contact Pages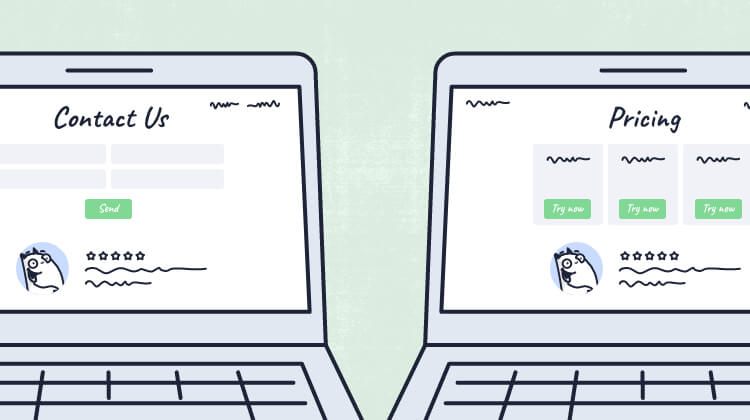 Testimonials on your homepage are a good start but why stop there. You want to turn these browsers into buyers and drive those conversions through the roof. If you've baked the fresh bread you don't close the kitchen doors, you let the deliciously homely sensation drift through the whole house.
Product pages, order pages, pricing and contact pages, about pages….any pages. Testimonials will keep informing the client that you can do it, and you can do it well – and here is the proof. But subtlety and control are important, don't overwhelm the client – they still need to be able to focus on the information they are looking for. Testimonials are a welcome and important addition but they are not the focal point (at least not here). Testimonials should be brief and importantly relevant to the page, if it's a pricing page, let's have something about the value for money, if it is a contact page, let's have something about your excellent communication. A sentence or line is plenty, so be sure to edit or quote from full testimonials.
4. Create a Dedicated Testimonials Page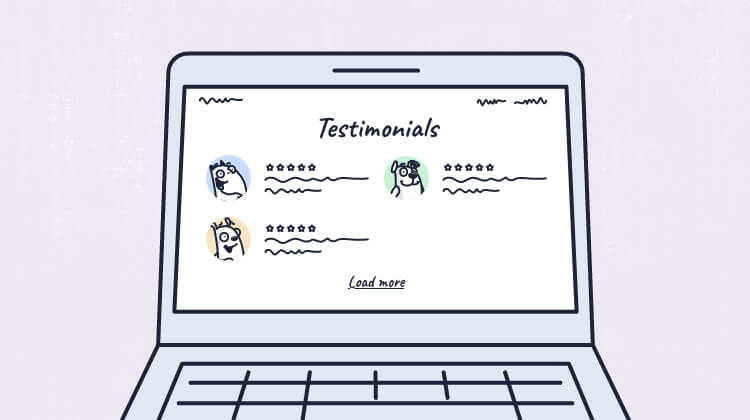 Now for the daddy page. Homepage testimonials, product and service pages, quote pages, prices pages, yes, but you need more. A dedicated testimonial page, where your next big client can really hear what all the fuss is about. This is your giant fridge of feedback, where clients can go if they are peckish or go back if they are still hungry.
Make it easy to read, make it easy to find information, you might want to categorize as well as collate. Why not make it searchable, with keywords, or tags – you've got nothing to hide. The more specific information the client can find about their main concerns the better, they are sitting in the plane with the parachute on but sometimes they really just need a friendly little push.
And this page needs to be kept updated with a lovely cross-section of praise. Any clients looking for the latest reviews will balk at testimonials from years or even months before. Old news in this industry is not good news. Have you gone off the boil or just can't be bothered to update, either way, it's not a good look.
5. Use Them with CTA's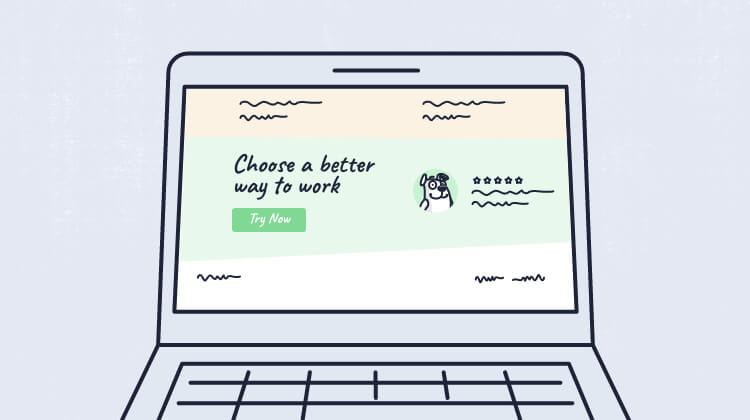 Calls-to-Actions are one of the most important marketing tools. It could be anchor links in the text, images, or CTA buttons; these links push the client down the route to purchase. A potential client's final fear could well be allayed by the testimonial reassurance that pops up right beside the CTA.
If there are already 20 people in the pool, it can't be that cold….so in we plunge.
6. Case Studies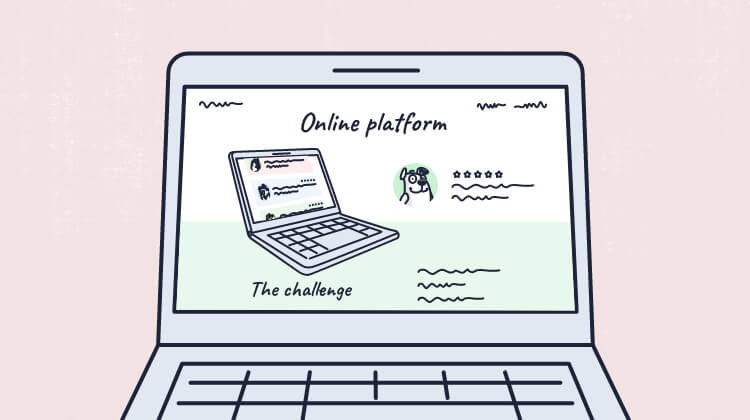 Case studies are the perfect way to illustrate exactly what you can offer a client, to show off your skills and innovation, and give detailed accounts of the processes involved.
If a client is unsure of your credentials a good case study, or series of case studies can cement the deal. They give a clear idea of who you are and what you do, they allow the client the capacity to visualize themselves in a certain situation, they are attractive and can be inspirational. By using testimonials and turning them into case studies, you generate interest, and engagement, and demonstrate your capacity to transform concepts and ideas into reality.
To see is to believe.
7. Create Video Testimonials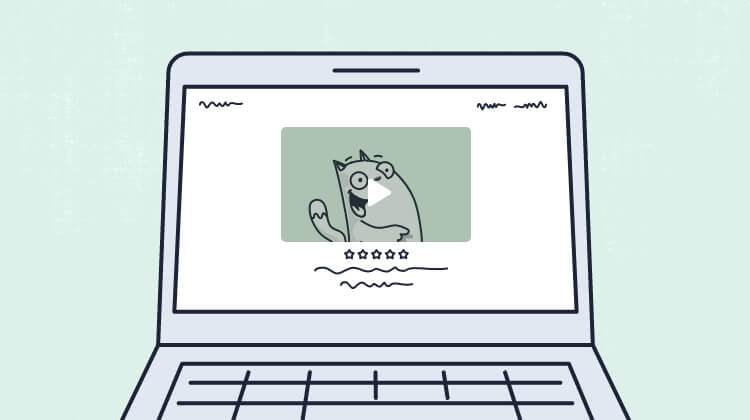 One of the most obvious issues with testimonials is that many clients don't enjoy taking the time to write them, and many potential clients don't enjoy taking the time to read them. In effect, most clients will write testimonials if asked, and potential clients are happy to read through testimonials if they are brief and informative. But either way, video testimonials are an alternative option as indeed are audio testimonials.
For one thing, they are different, and different is often seen as innovative and cool. It may be more difficult to get a client to record an audio or video message, but actually, all the technology is readily available to make it remarkably easy. The advantage apart from just being different is that they add a real air of authenticity and create a totally personal feel. You don't necessarily need many, but a few quality pieces will vary your testimonial page and can be very effective.
8. Use Client Testimonials in Emails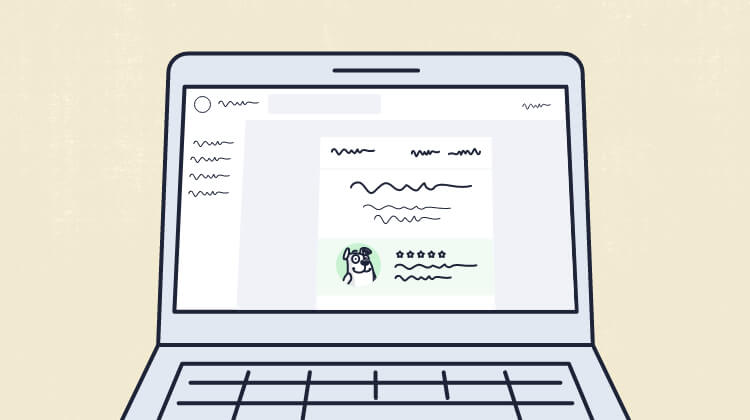 There is a tendency to use testimonials only on your website, but with such an influencer you really want to get as much out of it as possible.
Your emails are an ideal platform for getting these positive, deal sealers out to clients and potential clients. Email marketing campaigns are effective, and the clever inclusion of testimonials enhances this effectiveness. You can do use emails in emails to add power to your product and service reviews and add to the all-important social proof.
Again, you need to be clever about this. Try choosing testimonials that relate to the specific clients' businesses in order to increase the personalization and make the testimonials relatable.
9. Post Client Testimonials in Your Social Media
Short quotes from testimonials are incredibly effective for sharing on social media. Choose them wisely and post on Facebook, Twitter, Instagram, and LinkedIn and you've got a way to immediately generate attention and engagement with potential customers. As in all the ways described above, we know what job testimonials do and this gets them out to a much wider audience.
Your options are greater than purely post of testimonials quotations, you can create stories on Instagram and Facebook or retweet your amazing feedback on your Twitter account. It's quick and easy for you, it keeps you updated and it's free exposure to an enormous market.
10. Use Client Testimonials in Other Marketing Materials
We've covered your website, emails, and social media but there is absolutely no reason in the world to limit yourself to digital materials. You've got a ready-made source of fantastic positive feedback and it works just as effectively in other marketing materials too.
Whilst printed marketing may have gone a little bit out of fashion, it shouldn't be completely ignored. Forbes has reported that print marketing materials actually "involve more emotional processing" and consequently this helps brand association and makes the marketing more memorable. A selection of well-chosen quotes from testimonials could be on your posters, business brochures, trade fair stands, any way that you can get the message out there, is a good way.
11. Vary the Selling Points in Each Testimonial
Testimonials can become repetitive, there are only so many ways of telling you they love you. Your selection of featured testimonials needs to have a variety to avoid the sameness skip that browsers will be more than tempted to do.
Feature a mix of praise for different areas of service, perhaps the quality of service, value for money, problem-solving, or any of the numerous great things that might make your agency leap out from the ocean of similar competitors. This avoids boring repetition and shows how you service complex needs.
To Sum It Up
We know testimonials work, the evidence is clear from all the research done. We are more and more involved in a review-led culture. This doesn't mean we can get blasé and just throw a couple of testimonials somewhere on our site, job done. Where and how you use testimonials plays a crucial role, as does the way in which they are used. In such a competitive market, you need to use every tool in your box to increase the conversion rate and persuade potential clients that you are the ones that can and will make their concept real. Testimonials are a vital cog in this machine, use them well and you use them wisely.
In the meantime, you might be interested to continue with some of the more specialized related articles on the topic of digital marketing: